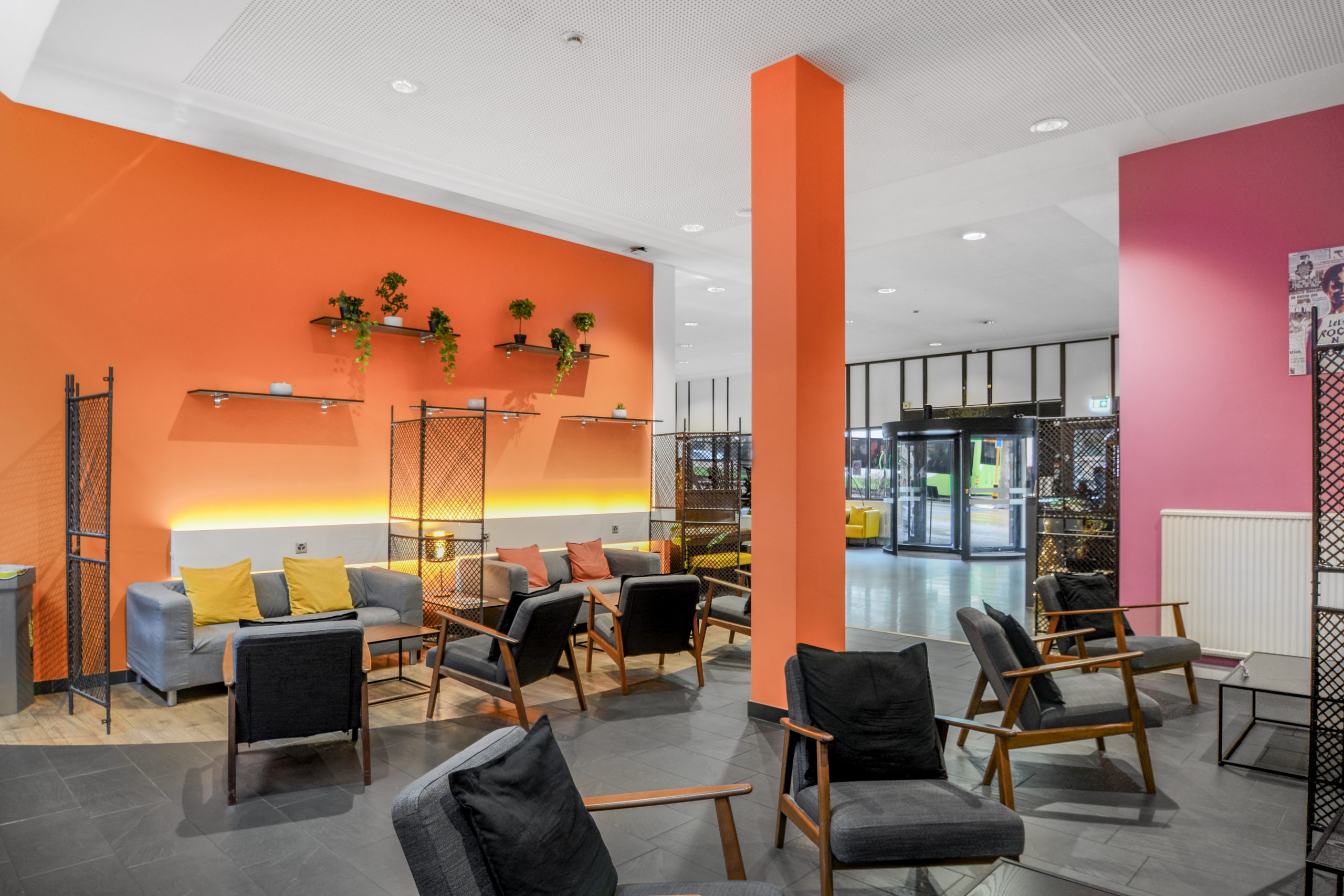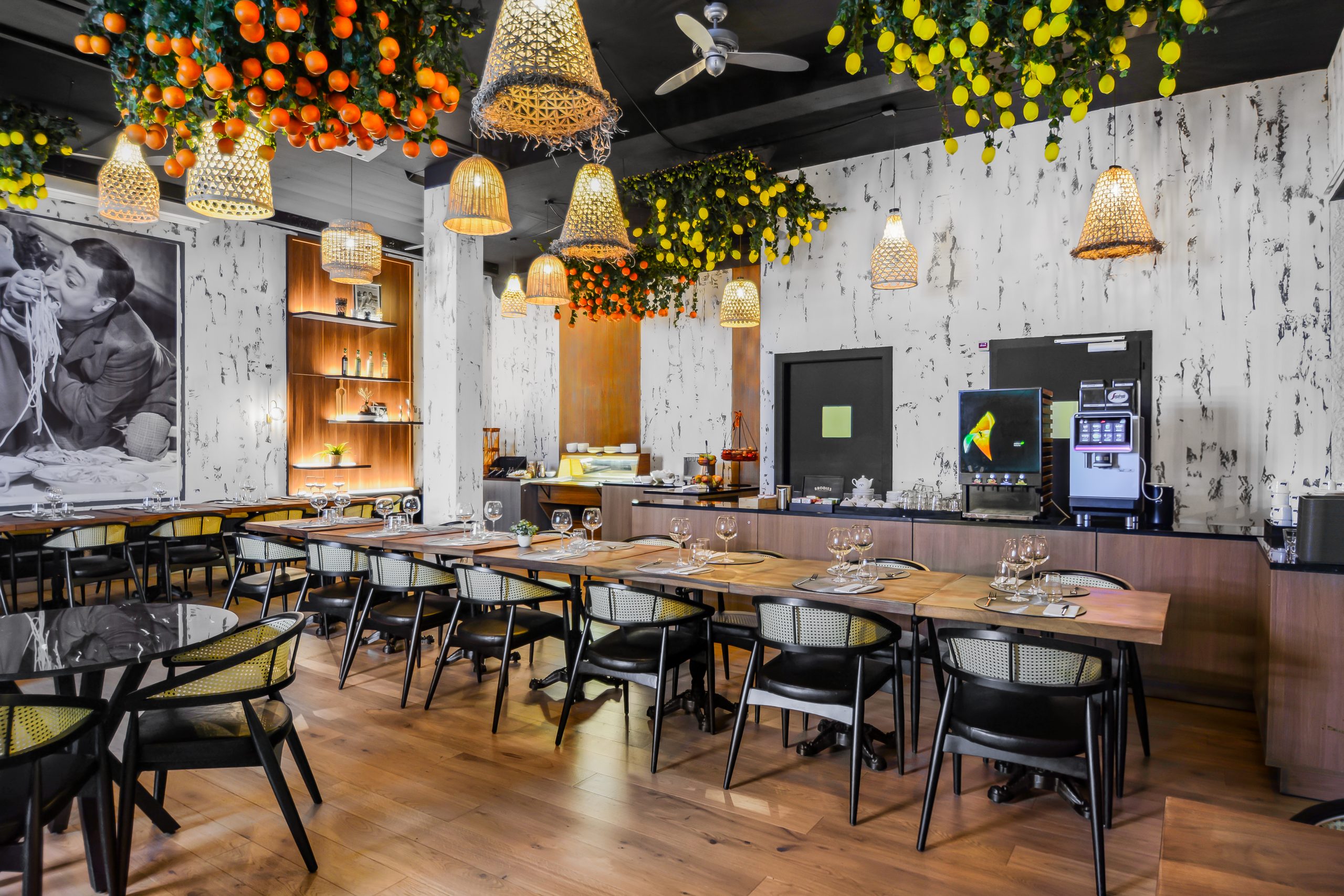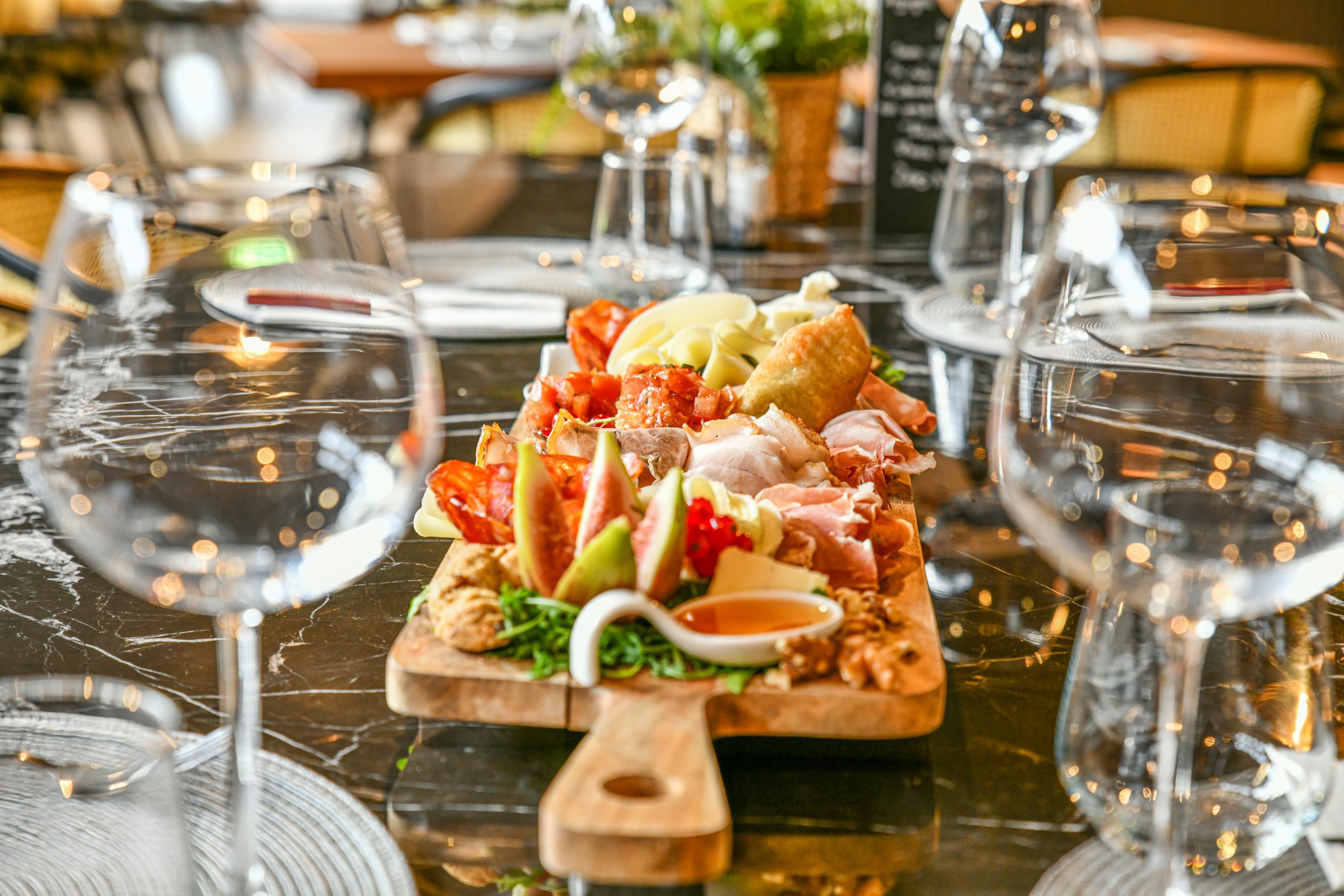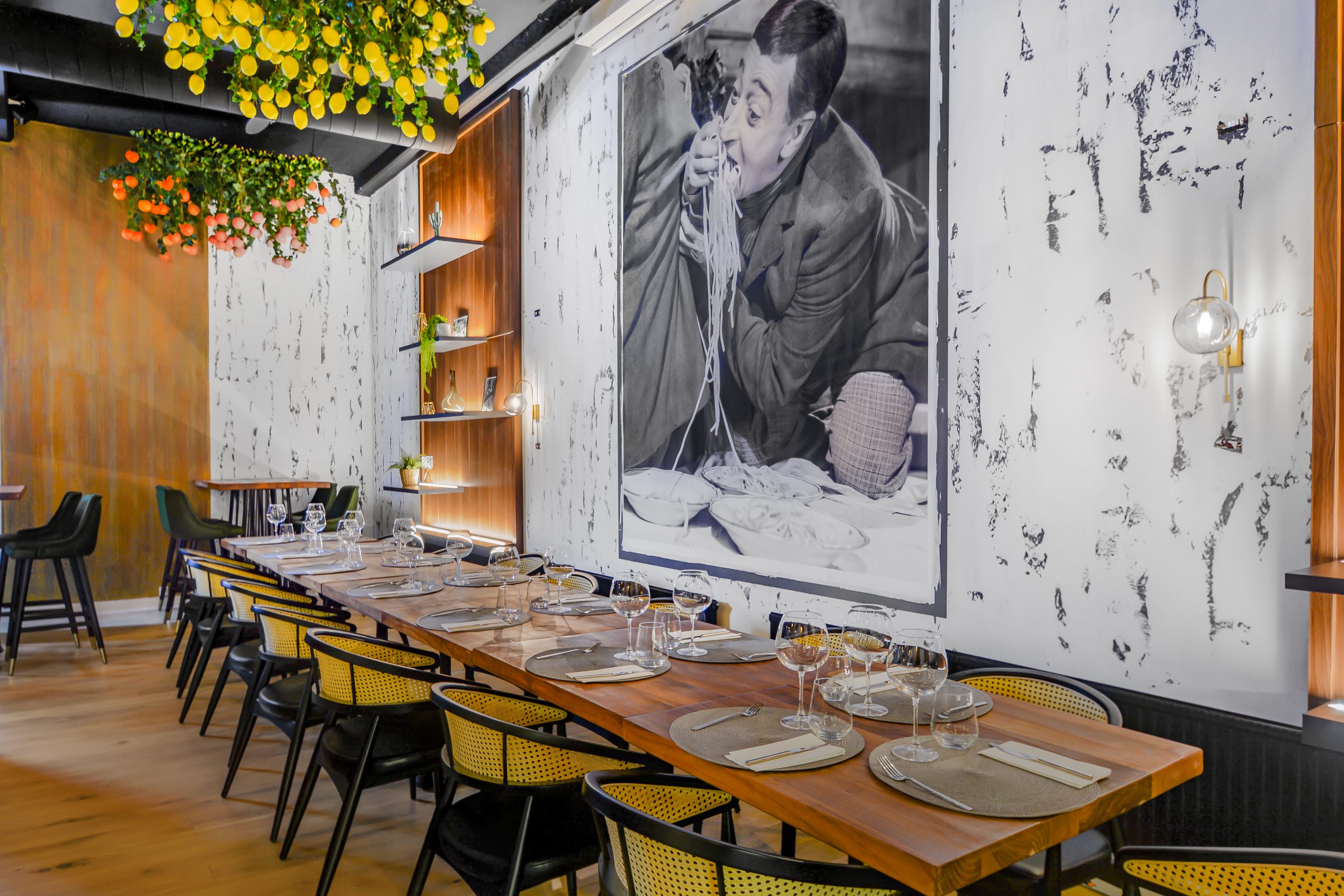 French-speaking capital of the Swiss canton of Neuchâtel, the city is located on the northern shore of the lake who shares the same name. Its medieval old town is a must-see especially with the 12th-century castle of Neuchâtel. Nearby you can find the Collégiale, a Gothic church built during the same period. In the Jura Mountains, west of the town, there is a stunning canyon called Creux du Van offering hiking trails and panoramic views.
Choosing to stay at the Neuchâtel City Hotel is choosing a privileged location in the city centre. Close to its pedestrian streets and numerous restaurants, and only 500 meters from the SBB station, you can go anywhere you want by foot. Just a few blocks away, you can enjoy an exceptional view of the Alps from the lakefront and the old port.
The Neuchâtel City Hotel is delighted to introduce you to its new partner Fiorello Gastronomia! From the November first at the Neuchâtel City Hotel, come and taste their Italian cuisine prepared on site. Whether you want to eat on the go during your break or enjoy a good meal served at the table with friends or family, Fiorello is for you. Our partner also offers a catering service for all your events organized in our hotel.
The whole team is waiting for you and we hope to see you soon!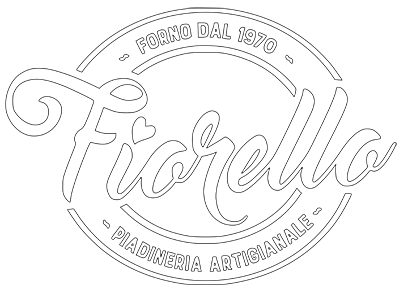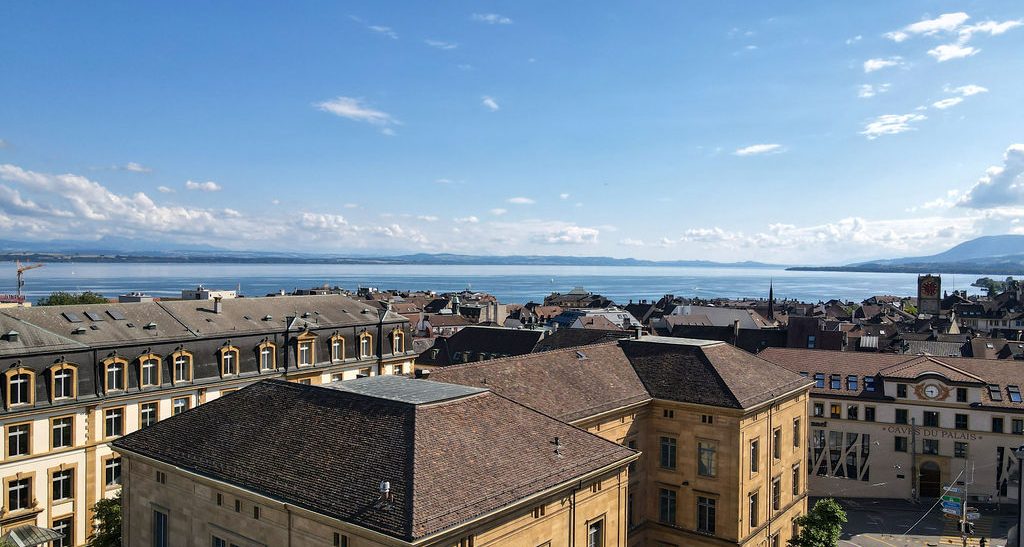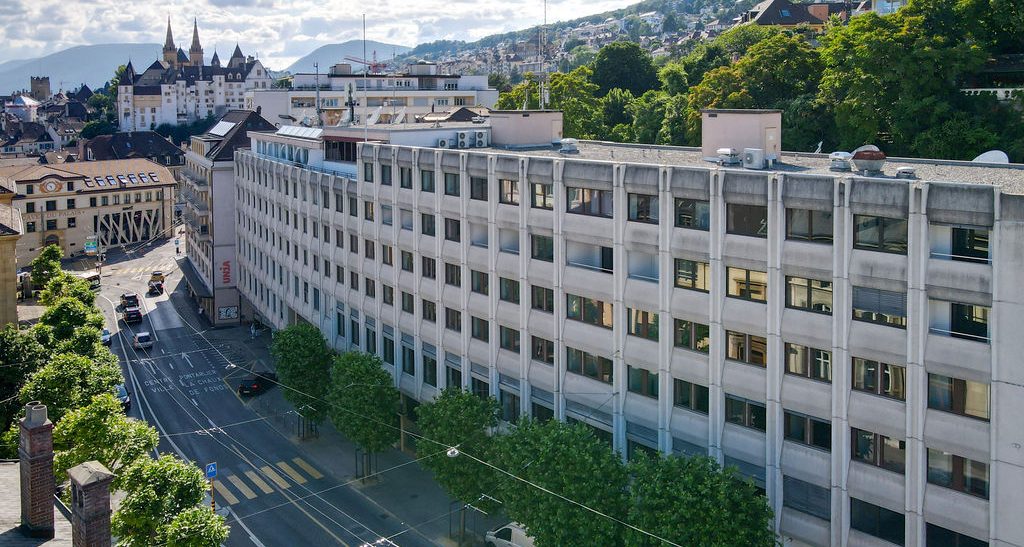 Neuchâtel City Hôtel
The
hotel
The Neuchâtel City Hotel welcomes year-round in the heart of the Swiss watchmaking capital. Until 2019, it was one of the ten best hotel schools in the world. It had made interior design its specificity and its international influence attracted students from all over the world. Today, this prestigious school has been transformed into a hotel ideally located for stays with family or friends as well as for your business trips.
We put all our know-how at your disposal to facilitate your trip, enjoy various hotel services such as restaurants, a bar or parking spaces. Our experienced and dedicated team is at your service.
For your events, take advantage of a profesional infrastructure with flexible, large and bright reception areas. Share unforgettable moments during private or professional events thanks to a thousand square metres and a capacity of 1200 people. Our team accompanies you from the begining to the end to comply with your requirements : budget, number of guests, desired atmosphere, types of room and catering. A tailor-made experience ! We design and construct each project to the individual customer's needs, bringing solutions to save you time. Take advantage of our network of partners and choose the services you want : caterer, florist, music… For more information, contact us via the form in the "Contact" section.

Wifi
available in all apartments

Animals allowed
in the hotel


Cleaning, linens and towels
included